HATton Good News
Duke of Edingburgh bronze Practice EXpedition
Last Saturday weekend saw 5 teams of Year 10 students arrive at Sywell Country Park looking a bit apprehensive and with parents worrying about the size and weight of their packs.
With the clouds parting and the sun shining, the intrepid young people headed to Grendon for an overnight stop and then onto Podington after a total walk of some 26-30 Km.
The trip was only possible due to the tremendous support and enthusiasm of Mr Shackleton, Mrs Blake, Mr Kneeshaw, Mr Jeffs, Miss Berrill and Miss Stevenson and last but not least Mr Gibbs. These dedicated and inspirational people, some on their own first DofE event, led the teams under the watchful eye of 3 instructors from our activity provider First 4 4 Adventure. I am in awe of their dedication.
Please congratulate the following students if you get chance.
Team 1 - Aidan Youngman/Aliya Hussain/Erin Saddington/Jiyon Thomas/Natasha Trivedi/Neha Dholakia/Harry Ellis
Team 2 - Edward Swain/Bryn Swain/Sanjay Patel/Morgan Brown/Will Downer
Team 3 - Matthew Antone/Dhruti Mendon/Kireran Patel/Neeraj Patel/Gidloria Allotey/Shiv Dhanji/Sara Desai
Team 4 - Rebecca Molloy/Hannah Burwell/Lacey Pulley/Kinga Stusii/Ushika Thanki
Team 5 - Sean Green/Callista Quadling/Hayden West/Katie Gower/Christopher Price
Brilliant club graduation
Full report to follow in our next newsletter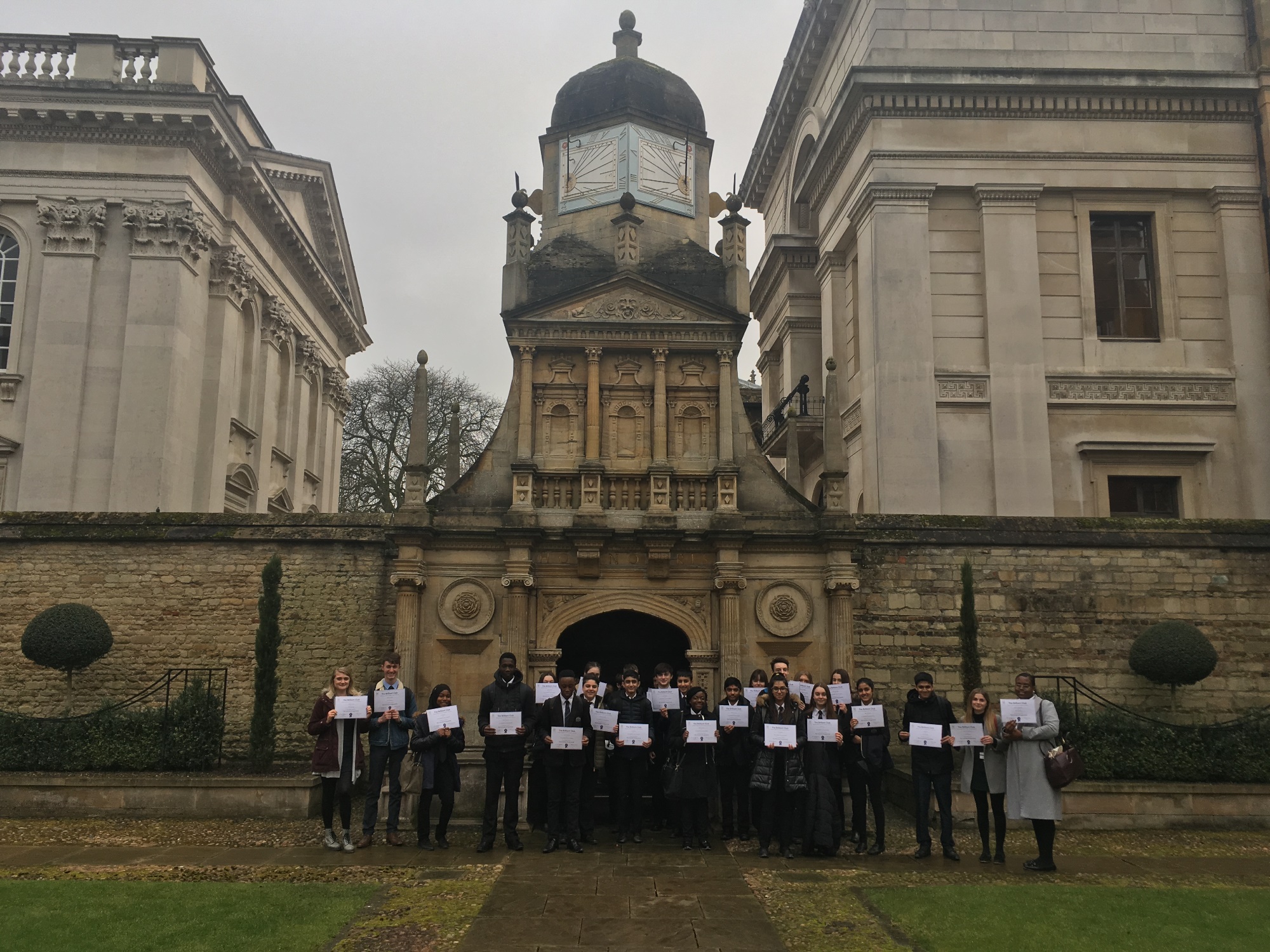 STAMP OUT STIGMA CHALLENgE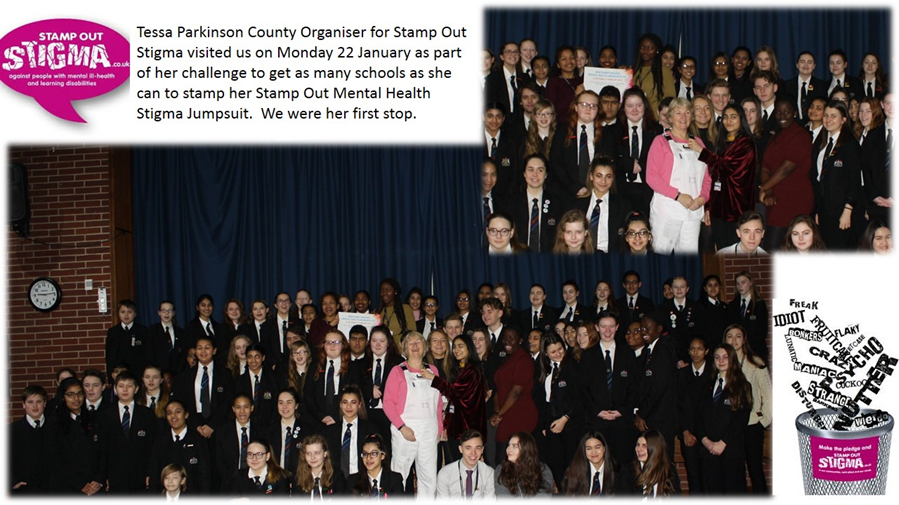 Kickboxing Championships
A Massive Well Done to Elise Sparham who recently represented England at the WKC World kickboxing championships in Portugal.
Winning 3 Silver, and 2 Gold making Elise Double World champion. Gold 1 was won in the team event; Gold 2 was won at 50 kg continuous fighting. Elise weighed in at 39kg.
On Saturday the 11th of November Elise will be undertaking an instructor's course; this will make Elise the Youngest Female coach in the BCKA (British, Chinese, Kickboxing Association)
Elise will also be grading for her brown belt on Saturday 25th November.

NSTTA Schools Team Tournament
Our students did very well at a recent Table Tennis Tournament and should be congratulated.
Our U13 team consisted of Hubert Malenda, Kavish Dodhia, Jay Mandalia and Druv Patel won 8-0, 8-0 and will play in U13 Zonal Finals in Grantham on Sat 13 Jan 2018.
Our U16 team consisted of Virat Patel, Tarun Mistry Dev Patel and Aum Lakhani won 8-0, 6-2 and will play in U16 Zonal Finals in Grantham on Sun 14 Jan 2018.
Our U19 team consisted of Ethan Ali, Abin Islam, Rahul Jethwa and Kishan Mistry and qualified due to being the only team entered and will play in U19 Zonal Finals in Grantham on Sun 14 Jan 2018.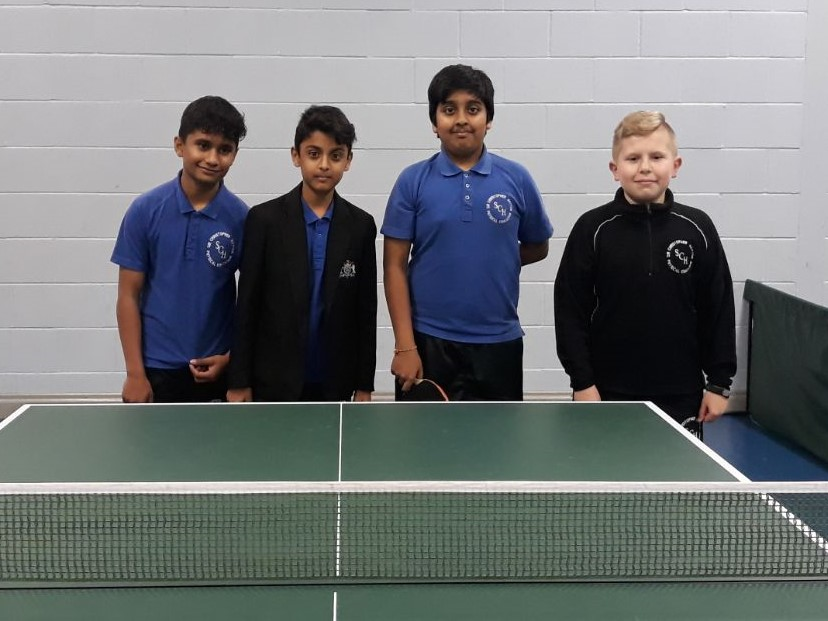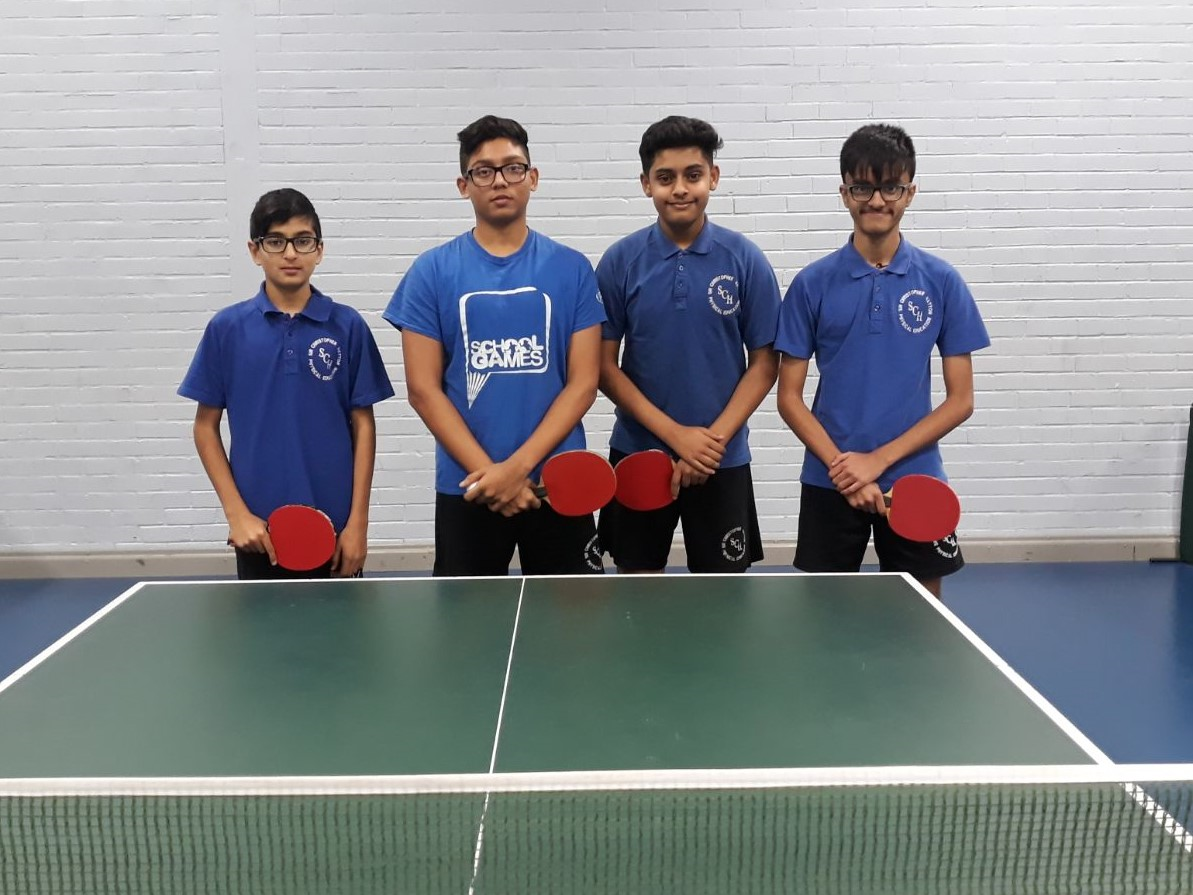 WEAR IT PINK - W/C 16TH OCTOBER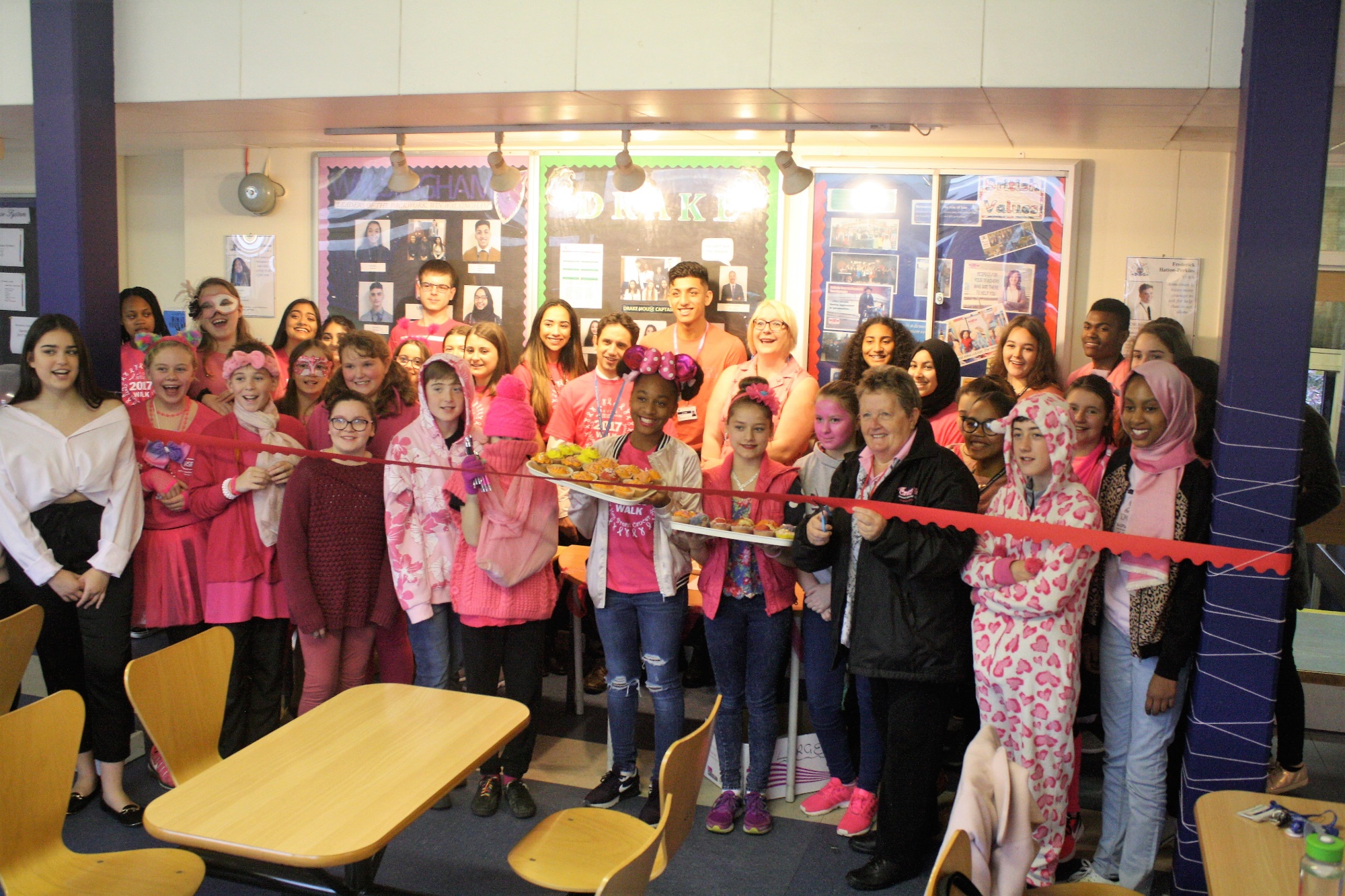 staff MacMillan coffee morning - 29TH sEPTEMBER 2017
Well done to all involved & thank you to all staff for your support, we raised £300.00 for this great cause!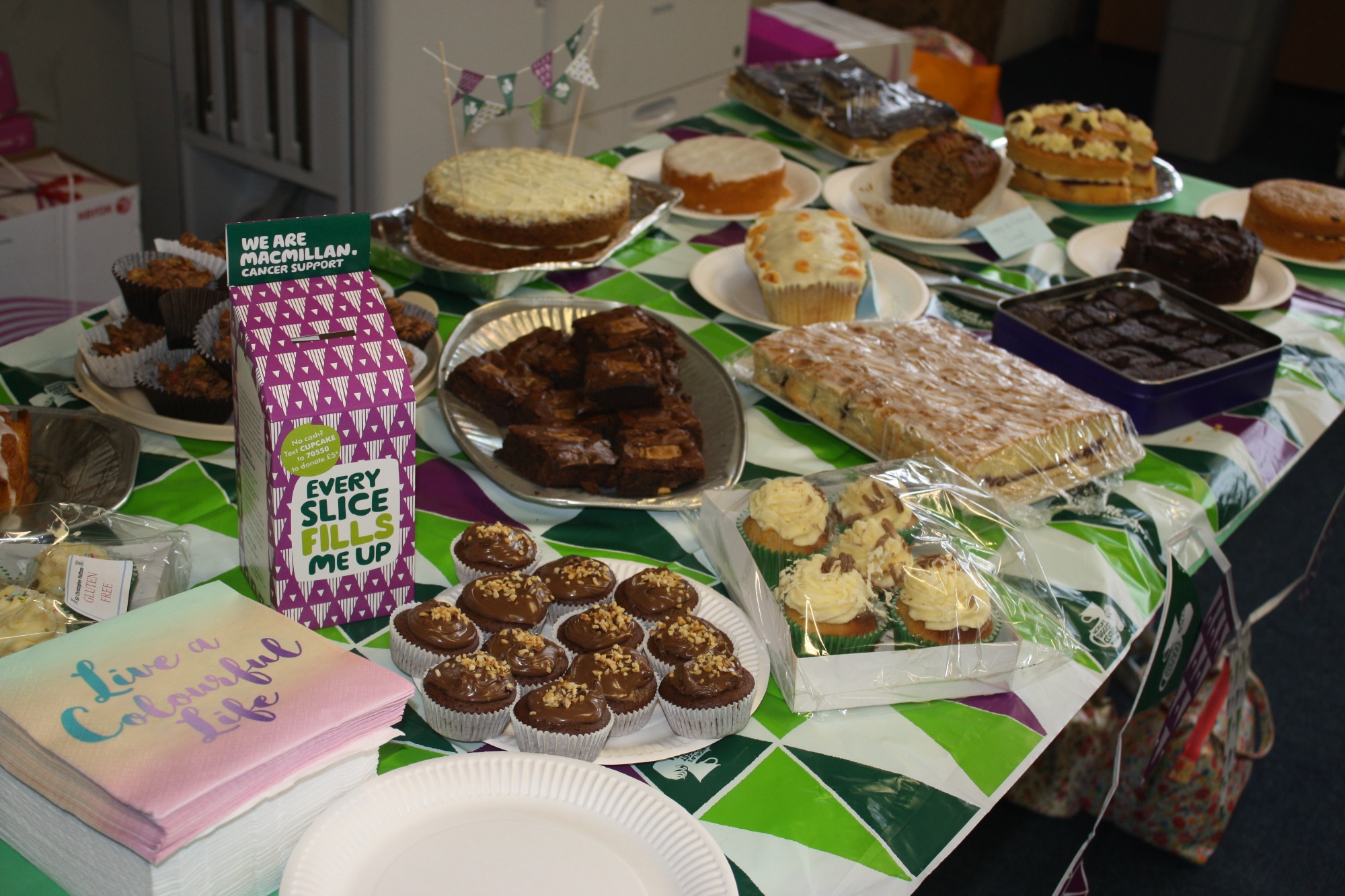 POPPY APPEAL BADGE COMPETITION
Well done to Max Pebody for designing a winning badge in the Royal British Legion Poppy Appeal Badge competition!
Click here to read the full story in the Northants Telegraph.

Year 8 Football vs Huxlow - 14th September
An excellent effort from all concerned leading to a 4-0 victory in the first match of the season for the Y8 football team. Goal scorers were Faruq Usman (2), George Ayling and Hayden Irvine. A special mention to Jay Mandalia who allowed Sonny to borrow his shin pads and socks in order to allow him to play. A pat on the back for the whole team which read as follows:
Ben Streeton

Kyrone Taylor

Christian Ihejinka

Donny Luca

Ellis Bamsey

Charles Nesbitt

Hayden Irvine

Kyle Bardell

Neil Rusare

Ethan Dann

Faruq Usman

George Ayling

Sonny Judge

Jay Mandalia

Harvey Simpson
DANIEL GUNN
Our current Head Boy Daniel Gunn is currently on work experience at the European Parliment with Academy Ambassador Emma McClarkin, and has a busy itinerary planned!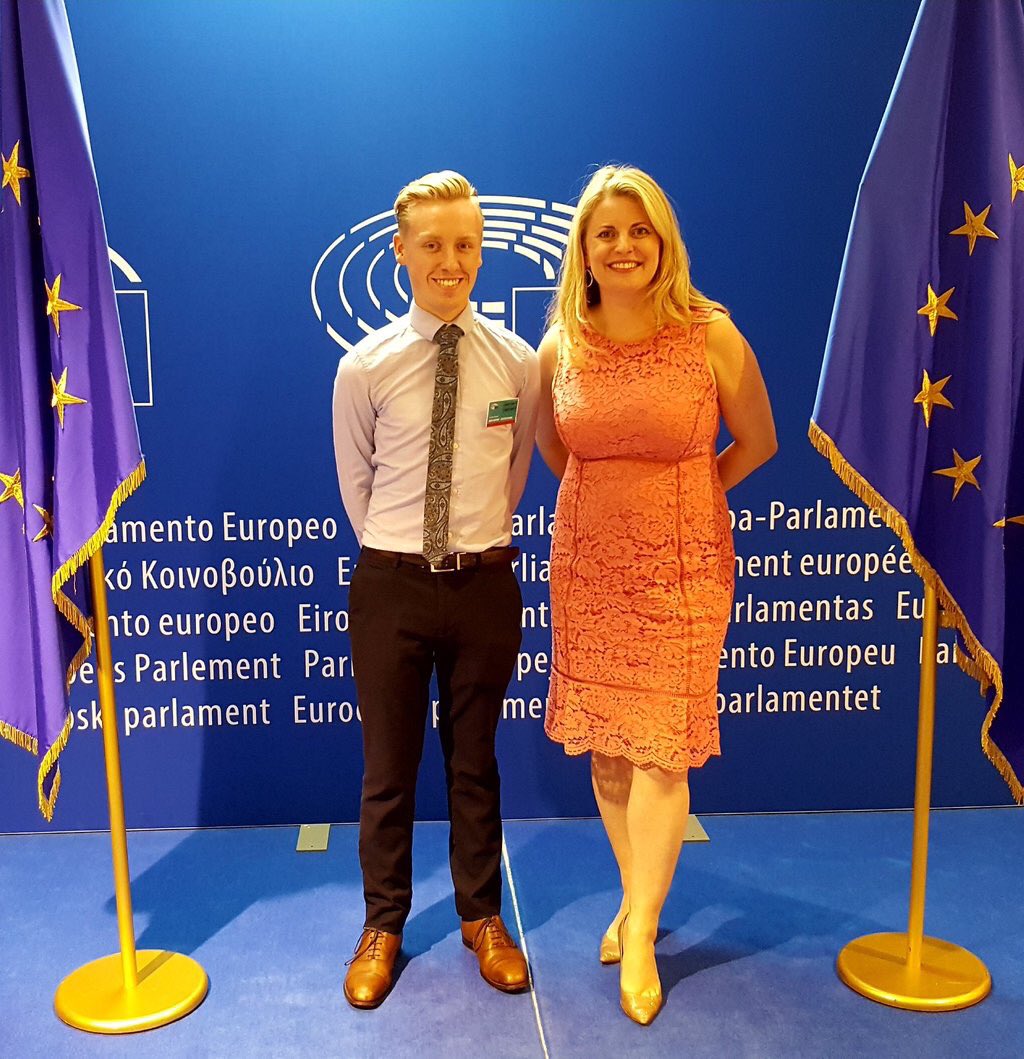 NACE BLOG
Mrs Gunn, our Senior Assistant Principal has had a blog published which explores the challenges and opportunities of the new top GCSE grade.
Please find attached a link to the blog which is on the NACE UK website.
http://www.nace.co.uk/blog/new-grade-9-challenge-opportunity
ANNUAL BOOK QUIZ
This annual event was held on Friday 30th June 2017 in our school hall and we had thirteen teams of four students participating from five schools across the county. The theme this year was Roald Dahl to coincide with his 100th anniversary last September. There were six categories – Giants, GFC (giraffe, fox & crocodile), Witches, Chocolate, Book Awards & Roald Dahl.
Sir Christopher Hatton Academy had two teams entered – Chocolate Girls (Ridhi Khakhar, Piya Patel, Prathna Vyas & Julia Wojcik) who came a very respectable 7th place & team Matilda's Bookworms (Lucie Arthurs, Christian Ihejirika, Harry Sexton & Thomas Wiggs) came an amazing 2nd place. Well done to everyone who participated & all the students who helped.
Mrs Evans, LRC Manager