Library
LIBRARIAN - MRS N EVANS
Opening Hours
| | |
| --- | --- |
| Monday | 8.35am-1.00pm / 1.30pm-4.00pm |
| Tuesday | 8.15am-1.15pm / 1.45pm-4.00pm |
| Wednesday | 8.35am-1.00pm / 1.30pm-4.00pm |
| Thursday | 8.15am-1.15pm / 1.45pm-4.00pm |
| Friday | 8.35am-1.00pm / 1.30pm-3.00pm |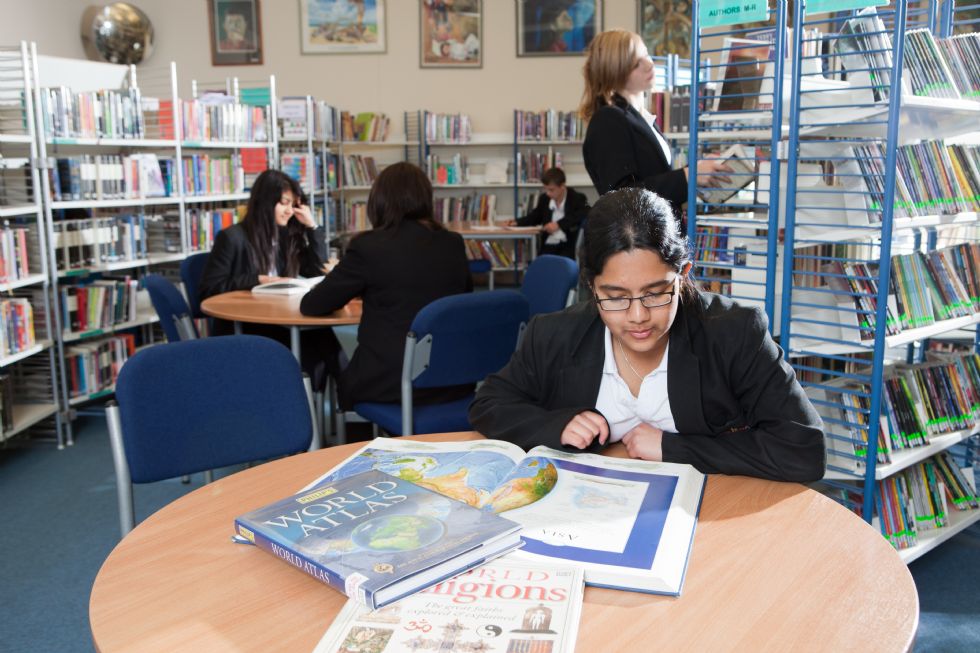 LOST AND DAMAGED RESOURCES
You will have to pay for items you have lost, or which have been damaged while on loan to you. You are responsible for any items you borrow, take care of them and do not lend them to other people.
COMPUTERS
There are 10 networked computers, they are for school-work only. You can book them in advance for use at lunchtime - ask at the counter.
HELP!
If you can't find something in the library, or need help choosing, please ask the Library staff.
LIBRARY ASSISTANTS
We have a team of students who work in the library, helping us at busy times, putting resources away, assisting students, helping with displays and issuing and returning resources. These posts are open to all students, we recruit each October from Years 7 & 8 but any student interested in becoming a Library Assistant can speak to the Librarian at any time.
A few things to note
All students must leave their bags and coats outside the Library in the racks provided
Mobile phones must be on silent & not used for calls
No food, drink or gum is allowed in the library
Put books back in the right place on the shelf, or on the trolley, after use
Try to talk quietly, there will be people working
You are responsible for any items you borrow