March 2014 visit
Following our visit to Nepal, we were very pleased to welcome two teachers from Baladaya Secondary Higher School, Pokhara.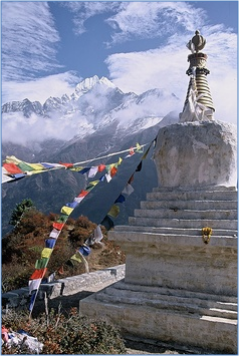 They arrived on Saturday 29th of March and we spent the weekend showing them the sights of Northamptonshire and Leicestershire.
They then spent a couple of days at our school and a morning at Victoria Primary School. They presented an assembly to Year 7, spend time observing lessons and speaking with students of all ages. They also had lunch with Mrs Bishop, governors and senior members of staff.
Before they returned on Friday 4th of April, we were delighted to be able to spend a couple of days in London showing them the sights. They particularly enjoyed the Tower of London and said it had always been a dream to see this historical site.
We thoroughly enjoyed returning the hospitality that we were offered in Nepal and look forward to many future visits.