Pastoral Care, Guidance & Enrichment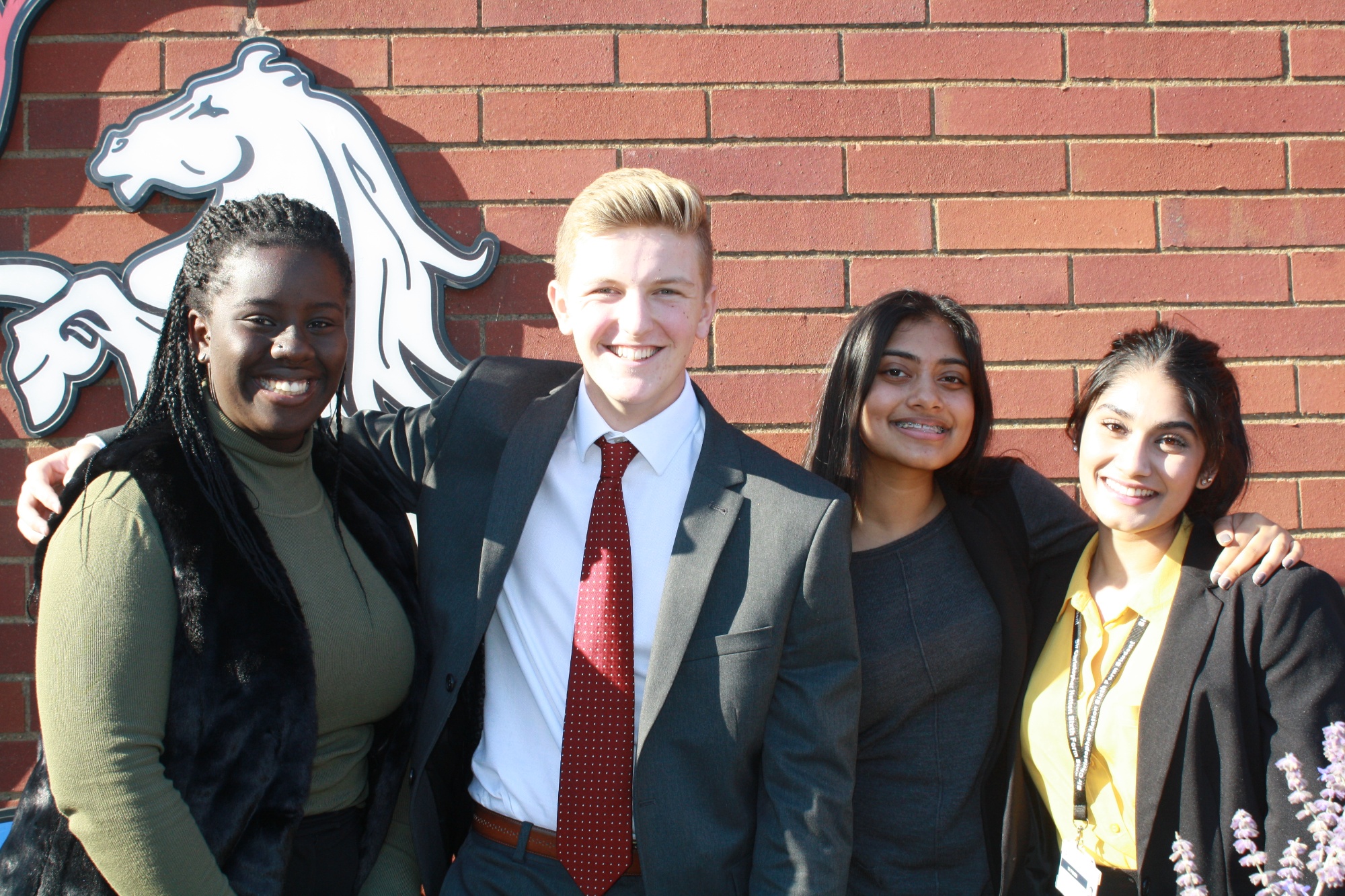 Hatton VI Form block is located in a centre called VI Form Hub, which provides students with their own computer and study rooms as well as a common room. We offer timetabled private study for any students on 3 A levels to help students in year 12 manage their time effectively, something that students can often struggle to do when making the transition from their GCSEs.
We have unapologetically high expectations and monitor attendance as being at VI Form is crucial to being successful due to the pace of the subjects. Following absence, we have back to school meetings with each of our students to see if any support needs to be put in place to ensure a smooth return to school and also to prepare our students for the world of work. Subject staff also support our students with regular subject interventions and on a whole school level we have a SENCO and a school nurse who also provide support to our sixth form students.
Each VI Form student will receive care, guidance and support from a professional and experienced form tutor throughout Year 12 and 13. The tutor is responsible for assisting the student in making sensible choices about their studies or future aspirations. This may include preparation in applying for university or apprenticeships, or going straight from school into a career.
Students meet regularly with their tutor for mentoring sessions that cover all manner of academic and pastoral issues that may be impacting on the student's progress. In such meetings the students are encouraged to set their own 'smart' targets in agreement with their tutor and subject teachers, with progress being monitored at later meetings.
We are a very experienced team who all want the best for our students, whether that be academically or in a more holistic way. The VI Form team all adopt an 'open door' policy and encourage students to discuss any problems or issues that they may be facing or if they require support and someone to talk to.
Tutor / Pastoral Team
We are extremely proud of the fact that our team is very hard working and are extremely dedicated to our students. Our tutors build a strong bond with their tutor groups as they get to know their students as soon as they arrive in year 12 and they stay with them until the students leave us in year 13. Students have 1 to 1 meetings with their tutors, where they can discuss academic worries and concerns but also keep tutors up to date with anything extra-curricular. We have found this consistency to have had a very positive impact.
Please click here to access our VI Form Tutors.
Form Time and Lifeskills
In the VI Form we have tailored form times, where students find out about weekly information through our bulletin, take part in quizzes and assemblies and get to know each other better. We have a different lifeskills programme to the rest of the school and in year 12, students have the first 6 weeks to build study skills to aid the transition from year 11 to 12. During this time, year 13 students are working on their applications to UCAS or preparing for apprenticeships and careers.
Students then follow a varied programme created by our form tutors on a range of topics focussed at their age group. We are also very fortunate to welcome guest speakers into these sessions to build our students' cultural capital.
Enrichment
In year 12, each student is expected to undertake an enrichment session. Students take part in a range of activities, with the majority this year having opted to help in lessons for students in younger year groups in the school. This was so successful last year that it resulted in some departments making our sixth formers subject leaders which gives them more responsibility in the department. We also have VI Formers working as mentors for other students and our students have created their own societies for other VI Formers to attend.
Trips and Events
The House Captains help to lead and run events specifically for VI Formers to attend, as we feel that it is very important that our students have a work/life balance. We hope that our students leave us with positive memories of their time here. We run events such as quiz and pizza evenings, ice skating, a Christmas shopping trip and regular meals out at local restaurants.
Reporting Absences
In VI Form these are reported directly to our VI Form Support Assistant Mrs K Mulcahy on 01933 231275. If it is an absence that you are aware of in advance then we ask you to complete an absence permission slip (APS) and return it to the VI Form Support Office. Your absence can then be accurately recorded.
If it is an unexpected absence i.e. illness, then please phone 01933 231275 in the first instance on the day of absence, (Not Reception or the Attendance line) otherwise your absence could be recorded as unauthorised and a call home will be made.
We ask that doctor and dentist appointments are made OUT OF SCHOOL HOURS wherever possible. Driving lessons during the school day are not permitted under any circumstances.
Dress Code
A detailed dress code is available if required, but we ask that students dress as though attending an important interview. Students should dress modestly at all times and ties must be worn with all shirts.

As a brief guide: denim, hoodies, leggings, t-shirts with slogans etc on the front, short skirts and trainers or plimsolls type footwear are not permitted. A full copy of the dress code is sent out with every acceptance letter.

If in doubt please speak to a member of the VI Form team.