Hatton Good News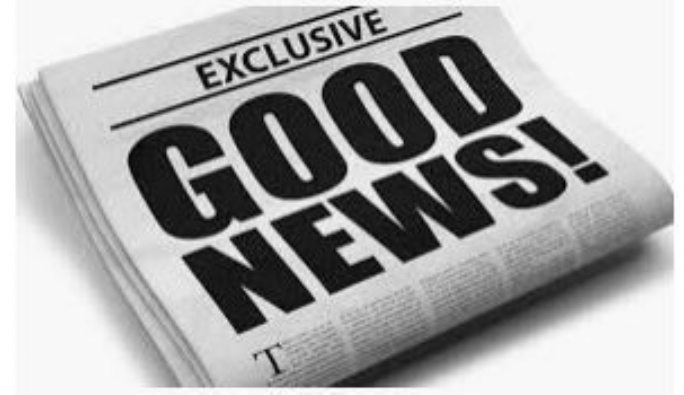 Read our Hatton Good News weekly bulletin below......
Welcome to our sixth weekly news roundup and the last one of this half term! It has been a strange and sometimes difficult time for everyone, but our pupils have shown continued resilience and we couldn't be any prouder! Remember if you are struggling we are still open and here, please email the relevant Head of Year. This news continues to keep you informed of all the positive achievements from our pupils during the period of closure, which can include other achievements out of school. If you have anything you would like to share in future weeks, please email Mrs Blake: blakek@hattonacademy.org.uk.
After half term we will be launching our 'live' assemblies to all year groups! More information will be sent to parents and carers, and times and information will also be uploaded to Edulink. Mr Brookes and I are extremely excited to be able to engage and interact with so many of you again!
Last week saw Miss Duncan hosting the weekly 'Beat Mr Brown challenge'. How many mountain climbers can you do in 30 seconds? Miss Duncan achieved 80, however this was beaten by Connor Allen in Year 7 who scored a MASSIVE 98!! Well done Connor. This week can anyone beat Connor?! Email or tweet us your videos and scores!
Thank you to all those getting involved with my "Wellbeing Wednesday" challenge, this week I set a challenge of learning a new skill, this could be relatively short, or continued over the new few weeks and beyond. I also set an extra challenge of sharing these skills with someone else. Please continue to email them to me or share on our Twitter page. Well done to Harry Peabody in Year 8 who used an old gate to make a new potting bench for his garden! Upcyling in action! Also to Courtney Rampley in Year 7 who has learnt to spray paint!
Over to Literacy, this week, and the library are launching a read of Dr Dolittle which started off with the talented Leah in Year 13. Chapter 2 continues next week; you can catch up on Twitter if you missed it! Congratulations to Freya Ferguson for being the winner of the 100,000 bonus word prize draw! Freya passed an impressive 8 quizzes last week. This reward is for all students passing a quiz. Don't forget you can follow @HattonLibrary on Twitter for the daily challenges and information and you can take the Accelerated Reading quizzes from home!
This week in DT sees the launch of a new half term challenge, The 'Great Hatton Bake Off Competition 2020!'
Where: In your homes!
When: Closing date Friday 29th May
Who: Open to all students, staff and families at Team Hatton
Task: Design and bake a 'show stopper' depicting Life in Lockdown. You can use any ingredients you have to bake whatever you like (e.g. cakes, biscuits, breads etc.) Your bake should reflect aspects of 'Life in Lockdown' and be as creative as possible! *Please note drawn designs can also be submitted.
Winners will be announced w/c 1st June and a trophy will be awarded to the overall winner when we return to school! Share your photos via our Twitter account @Hatton DTART or email Mr Lane Lanes@hattonacademy.org.uk. Good luck, have fun and keep safe!
Hatton has always had a wide reach within the local community and we ask all our students if they would like to be part of a letter writing project organised by Age UK to care home residents.
• Students are invited to write letters to local elderly people which can be emailed into the school, these letters can also include pictures.
• The letters will then be checked by us and sent to Greatwell Homes along with a covering letter – this cover letter invites the residents to reply if they wish (these will also be checked before sharing with students).
This project is being covered by BBC Northampton so you may even be featured on the local news.
Please send all letters and queries to info@hattonacademy.org.uk.
Last but not least I received a lovely quote and email from Ben Streeton, who continues to build on all the positivity work he has been conducting on Twitter. This has included sharing positive playlists, competition questions, and strategies for a positive mental health. This week Ben decided to email 10 teachers a day to thank them, and for me it came at the perfect time! Thank you Ben, keep up the fantastic work you are doing! He is definitely an ambassador for the school. This was an extract from his email. 'Now, the reason you are receiving this email is because I have set myself a challenge of, every day this week before the end of term to email 10 teachers a day to motivate them, let them know what an amazing job they're doing not only through this tough time but in general. But also to check how they are, as teachers are always first for us when we need them but students seem to not check up and see how staff are getting on through this time as they think that because they have turned up to school, they're fine, well not always. Mental health isn't always visible and can sometimes be easily hidden, which is why, we need to keep everyone going through this time and see how each other are'. 'If you have to put someone on a pedestal, put teachers. They are society's heroes.' — Guy Kawasaki
Don't forget to follow @HeartofHatton on Twitter, we are live tweeting throughout every day and sharing all your successes, setting challenges and sharing video messages. It is a great way to stay connected with us during this time when we can't be together.
As next week is half term ensure you use this time to rest, recuperate, and get ready for a final push of the year - and if you do go out please maintain the social distance rules and please stay safe. Oh and if the lovely weather continues, remember the sun cream!
Keep sharing with us.
Mrs Blake
Kirsty Blake| Director of Pastoral Curriculum
​