Sixth Form
Sign up for our VI Form Open Evening - click HERE
VI Form Prospectus - VIEW HERE
A very warm welcome to Sir Christopher Hatton VI Form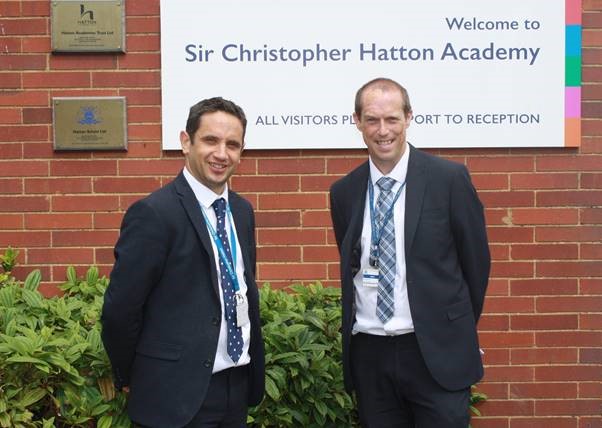 We are delighted that you are interested in joining our thriving VI Form and we are confident that in return we can maximise your academic potential and personal development. We see Key Stage 5 study as the pinnacle of your school career and we pride ourselves on giving our VI Form a strong platform on which to build their future prospects. Our VI Form results are among the best in the county and we have outstanding teachers who work tirelessly to give our students the knowledge and skills to take into the wider world to become highly capable learners and more importantly, first class citizens.
We are an outward looking and progressive VI Form, our aim is always to give our students the best possible education, opportunities and pastoral care to ensure their progress and happiness.
We are keen to accept students already at the academy or external students from other schools, who want to continue their education by improving their qualifications and by taking part in all that we offer at Sir Christopher Hatton. You will need to be independent, responsible and hard working to maximise your potential and use the VI Form as a stepping block to Higher Education or career.
We are proud that each year a substantial proportion of our year 13 students leaving the VI Form choose to go on to higher education courses at university. The rest primarily go in to employment with training opportunities or opt to further their qualifications at college.
Mr Alastair Mitchell & Mr Nick Salisbury
Co-Principals

"The best lessons are outstanding and ensure all students are sufficiently challenged and supported to fulfil their potential. Students enjoy the sixth form, have mature attitudes and make a good contribution to school life."
Ofsted