New Academy Ambassador
We are delighted to announce that Emma McClarkin MEP has become an Ambassador of our Academy. Emma has been a long term supporter of Sir Christopher Hatton and we look forward to continuing our relationship.
Vicky Bishop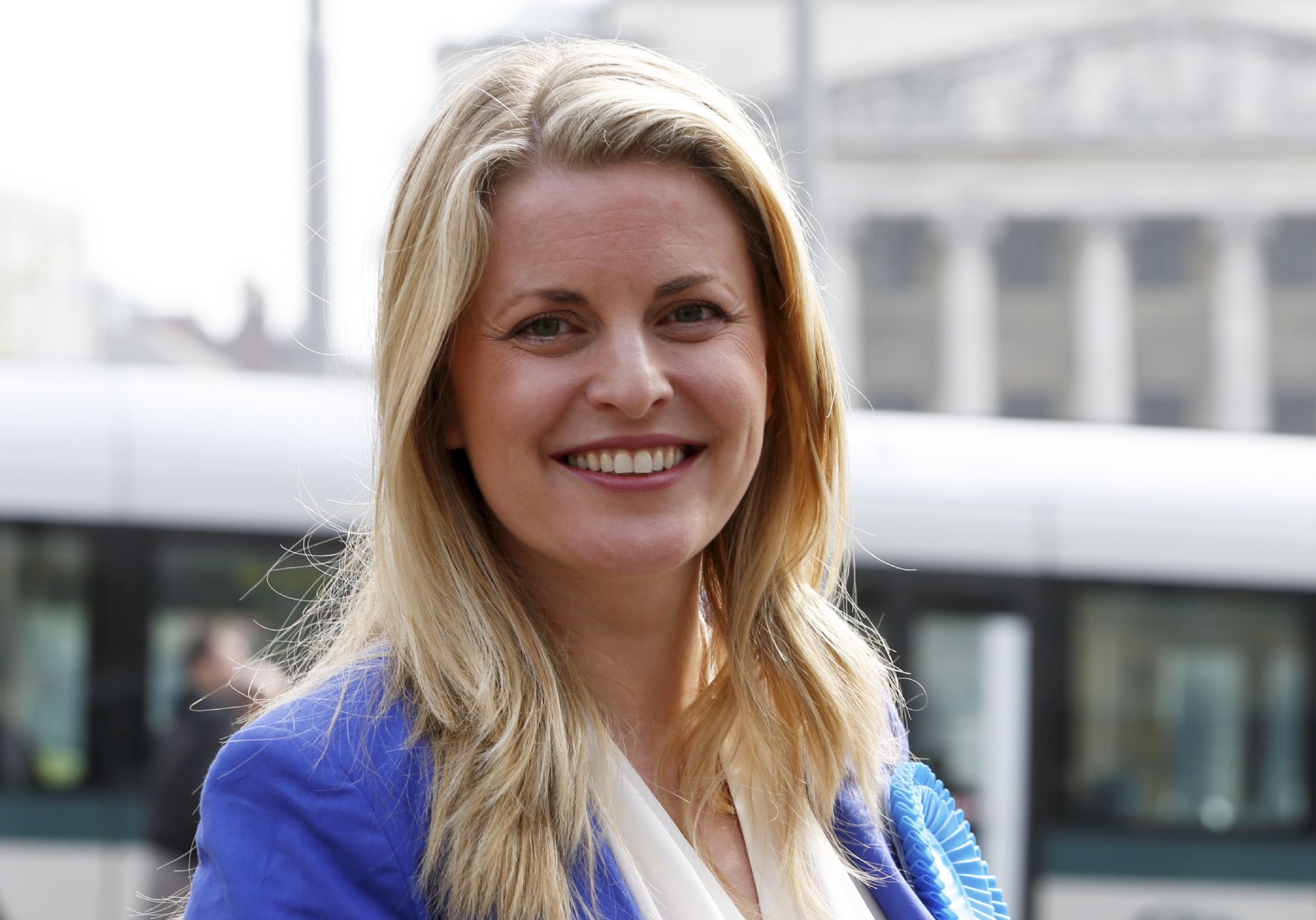 "I feel extremely proud to become a patron of the outstanding Sir Christopher Hatton Academy and look forward to continuing to support it throughout the coming years."
Emma McClarkin
Emma was first elected to represent the East Midlands at the European Parliament in 2009 and was then re-elected in 2014. Having been an activist for the Party from a young age, Emma has always been passionate about politics. After working in Law, Emma decided to become more involved in Politics, and has been working for the Conservative Party in the East Midlands Region in various roles for about 10 years. Directly before being elected in 2009, Emma worked for the Rugby Football Union as their Government Relations Executive.
Having joined the European Parliament's International Trade Committee in early 2012, Emma was appointed as the ECR Group Coordinator for the committee in 2014, meaning that she is the lead MEP in the Group on Trade matters.
She also continues her role on the Culture and Education committee as a substitute member having taken a prominent role in it for the ECR Group during the previous mandate. Emma is particularly interested in grassroots sports and audio-visual issues, as well as having worked on Erasmus For All.
Emma also maintains her substitute card on the Internal Market Committee. Emma's interest in the Digital Single Market has also lead to her taking the lead on Portability for the ECR in IMCO. In the 7th Legislature Emma was the rapporteur for a report on the implementation of the Professional Qualifications Directive.
She also established and heads up the Commonwealth Forum, which actively strengthens ties and engagement between the Commonwealth Nations and embassies in Brussels and the European Institutions. Founded in 2016 as a formal branch of the Royal Commonwealth Society, this forum regularly meets to discuss trade issues and wider issues affecting the Commonwealth relationships.
Emma has taken a strong interest in animal welfare issues over the years that she has been in Parliament. She committed to signing the MEPs for Wildlife Pledge to support the EUs Wildlife Action Plan and regularly attends the group's meetings. She is passionate about using her role on the international trade committee to tackle the illegal trade in wildlife and has written her own initiative report on the issue.
In addition, she has campaigned on raising awareness of the growing use of the internet and new technology to commit crime, including the exploitation of children online. She works very closely with the Internet Watch Foundation in this regard. She has held a number of successful awareness-raising events, including an event with Maria Miller MP, at that time Secretary of State for Culture, at Conservative Party Conference 2013.