World Book Day 2017
Read more here and view some of our pictures....
Thank you to everyone who has taken part in, or supported, World Book Day this year. The Year 7s have been particularly impressive with their innovative outfits and the students have really enjoyed seeing staff dressed in costume. As well as dressing up, there have been a number of events taking place throughout the week…
The Spelling Bee Competition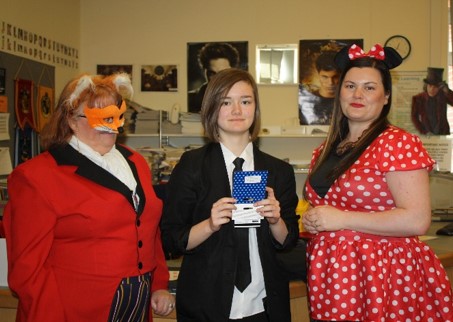 1st place: Chloe Phipp
Runner up: Chloe Chapman
The spellings became very difficult towards the end. Please congratulate the girls; all the students taking part did well.
Best Costumes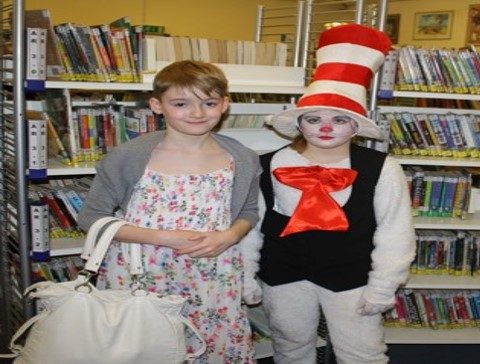 Best dressed boy went to Dekkan Doran who came as The Boy in the Dress by David Walliams
Best dressed girl went to Georgia Pearce who dressed as The Cat in the Hat by Dr. Seuss
A special prize also went to Josh Diamond for dressing as an impressive handmade Wonka Chocolate bar.
The winning members of staff were Mr Plant and Mrs Swain, judged by Chloe Phipp. The competition was very tight though!
All the winners received a small prize.
The Book Quiz
This became quite heated, as everyone can probably imagine…
Drake were the winning 'teachers team' and Burghley won for the 'Sixth Formers' - well done!
Sixth Form Book Challenge
Thank you to the House Captains and Miss Heaney for organising this; it's been really good to see Year 7 & 8s excited about figuring out the book clues throughout the week.
Once again, thank you for all the time and effort that's gone into creating costumes and supporting events, the students have really appreciated it and I'm sure many of them have been inspired to read a few more books after today.