STUDENT SHADOW ELECTION
Students in Year 7-10 took part in a shadow election on Thursday 8th June.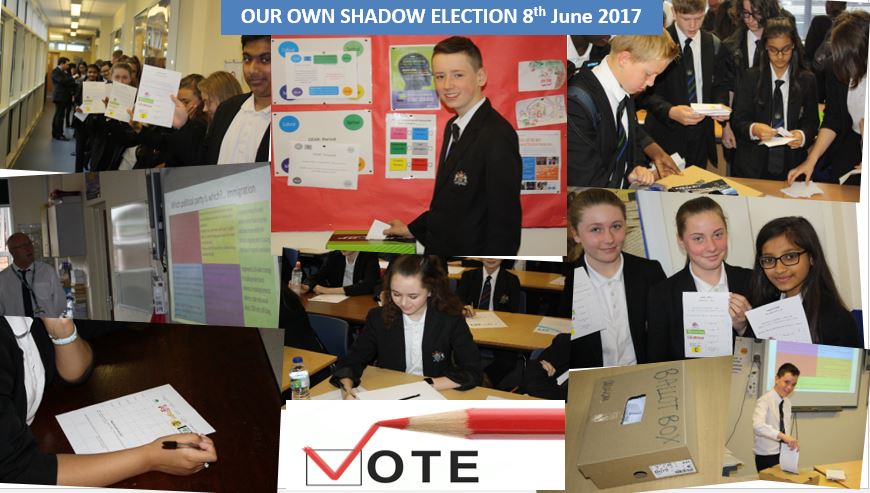 All students have been learning what each political party represents and their manifestos during life skills lessons.
Each student had 1 vote and could choose amongst the 5 parties that are standing in Wellingborough
(Conservative, Labour, Liberal Democrat, Green and UKIP).
Ballot boxes were collected by the Student Council and then counted up and verified by staff members.
There were live updates throughout the morning and the results are below: