WELL DONE STUDENTS!
Click to read more on the amazing achievements of some of our students...
THREE PEAKS CHALLENGE & SKEGNESS BIKE RIDE
Read about some of our amazing students, we are really proud of what they achieved over the weekend...
Three Peaks Challenge
Last weekend, (Dominik Druzkowski Yr8) became the youngest person in the UK to complete the Three Peaks Challenge and all in less then 24hours. Out of 22 people, in the rain, sun, through the night and wind, he came second!
He took 62000 steps and up 3408m to Ben Nevis, Scafell Pike and Snowdon. Amazingly for the last mountain, Snowdon, as there was shortage of time, he decided RUN all the way up and down the hill to manage to finish on time and get the record!!
Massive Congratulations Dominik!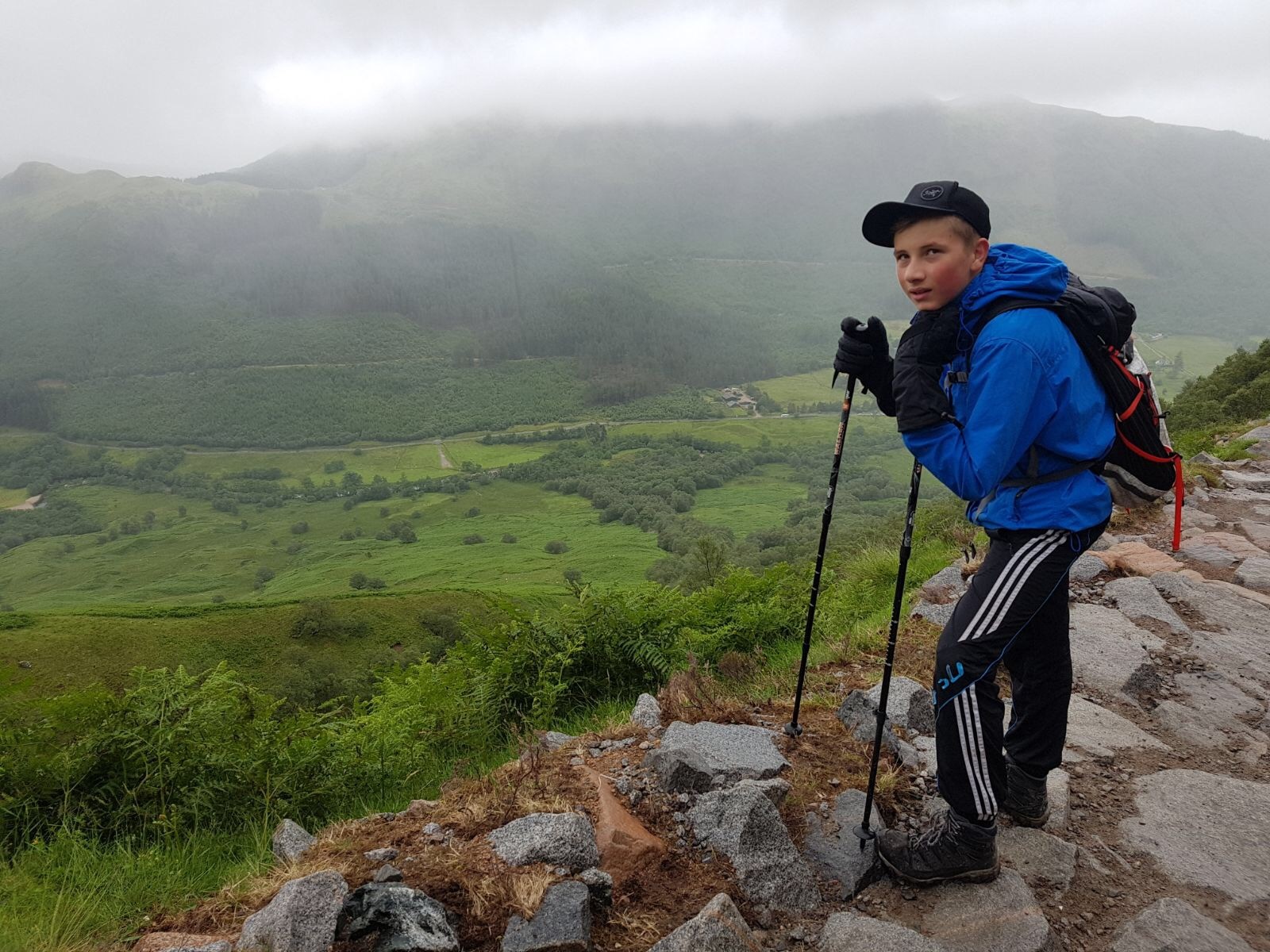 Skegness Bike Ride
A team of 21 cyclists undertook the challenge, consisting of 17 men and 4 youths, with all 4 of the youngsters being SCHA pupils. They were cousins Charlie Berger (Yr9) and Ryan Jefferies (Yr11) along with their friends Ehren Harrigan (Yr9) and Fin Green (Sixth Form). The ride was in support of well-known local charity 'Niamh's Next Step', to help raise funds for research into an aggressive form of childhood cancer called 'Neuroblastoma' (which Ryan's 10 month old nephew is currently fighting).

They set off from Gleneagles Social Club in Wellingborough at 5.00am and completed the 90 mile bike ride, arriving safely in Skegness at just after 1.30pm. They had three brief stops along the way, each for about 20 minutes and were accompanied by plenty of supporters, waiting at each stop to cheer them on further. The team made terrific time and everyone is immensely proud of them all but especially so, of the four junior members. All four boys had put in a lot of training beforehand, the results of which were evident on the day. They really enjoyed the experience and are already talking about doing another longer and more challenging ride next year!
Well Done & Congratulations Boys!