NEWS
Year 13 Panoramic Photographs
Click here to read letter from Mr Shackleton.
House Captains for 2018/2019
It gives us great pleasure to introduce to you the new house captain team. Mr Brookes and Mrs Heaney-Cox interviewed approximately 40 students and the following 16 were exceptional.
We are extremely excited to work with them over the next year. Please congratulate them if you see them!
BURGHLEY - Nika-Kare Pierre/James Batten/Olivia Camilleri/Kyra Naylor
DRAKE - Krutika Patel/Daisy Essam /Daanyal Hussain/Yassin Moktadir
RALEIGH - Amina Naeem/Anna Osborne/Leah Parris/Jamilah Moktadir
WALSINGHAM - Georgina Scott/Virat Patel/Tahlia Palmer/Roshni Patel
More information on the House System and House Captain Photos can be found here.
Great to see ex student Alisha Shah when she called in for a quick catch up on Monday 13th November. After being extremely successful in her A levels, achieving 3 Distinction*, Alisha then got an apprenticeship with Kier and is now well on the way to successfully completing her Advanced Apprenticeship in Business Administration in January. Alisha then hopes she can stay with Kier and go on to take a Higher Level apprenticeship which would be the equivalent of a degree. We wish her well in her chosen career path and look forward to our next catch up!
New 2017-2018 Head Boy & Girl!
Read our announcement here.....
We are pleased to announce that Niketa Joshi and Vijay Patel have been appointed as our new Head Girl and Boy for our next academic year, and they are very excited about the new ideas and how they intend on approaching the role.
We would also like to mention that the field this year was very strong and all applicants presented themselves fantastically and with real substance; they should be very proud of themselves.
If you see either Niketa or Vijay please congratulate them on their success!
Niketa and Vijay have commented below:
'The position of Head Girl has been a tradition for many years and to be given the chance to hold this role is something that means a great deal to me. Of all my achievements this is one of immense importance, to not just myself but also my family and friends. Over the 6 years of being part of Sir Christopher Hatton I've been able to see the trust develop to become a multi community and to witness the different stakeholders within the school. To now hold such an influential position in the Academy I wish not only to develop myself but also be heavily involved in the future development of The Trust'.
Niketa Joshi
'Becoming the Head Boy of Sir Christopher Hatton Academy is an achievement, in my opinion, different to any other. The unique opportunities that this role entails is something I am going to thoroughly enjoy and hopefully relish in. Throughout my time at the academy, I have seen the Trust progress and have witnessed the work that the educational experts put in to develop the learning of students in the area. I'm genuinely excited to see how I adapt to this role and how I can bring innovative ideas to the academy and its Trust. The work that the previous Head Boy and Girls have put in have meant that I have a great platform to continue to act as a student ambassador and a role model. Ultimately, I view my position as Head Boy, as one who is going to inspire not just the students at Hatton, but rather all those associated with the Trust'.
Vijay Patel
JULY 2017 - Home Study
Dear Parents/ Carers
We would like to make you aware that we have given the students the privilege of home study until the end of this year. This means that when students do not have lessons they are allowed to leave school to complete work. Of course, if they choose to students are also allowed to remain on the school site but if they do leave, they must sign out.
This privilege is only until September, when the timetable will change and dependent on how students respond to this will determine if they are timetabled home study next year or not.
January 2017
Enormous congratulations to Daniel Gunn, our Head Boy, on being offered a place at Oxford University, Wadham College. An amazing achievement and richly deserved.
VI Form Awards Evening - 19th December 2016
We were delighted to welcome back practically all of our Year 13 leavers to their Awards Evening. It was great to hear all their stories of University life and tales of employment - it has come as a shock to some!! It was a lovely evening and good to be giving out so many well deserved awards. Keep in touch and drop in when you're next passing!
Click here to see all our winners.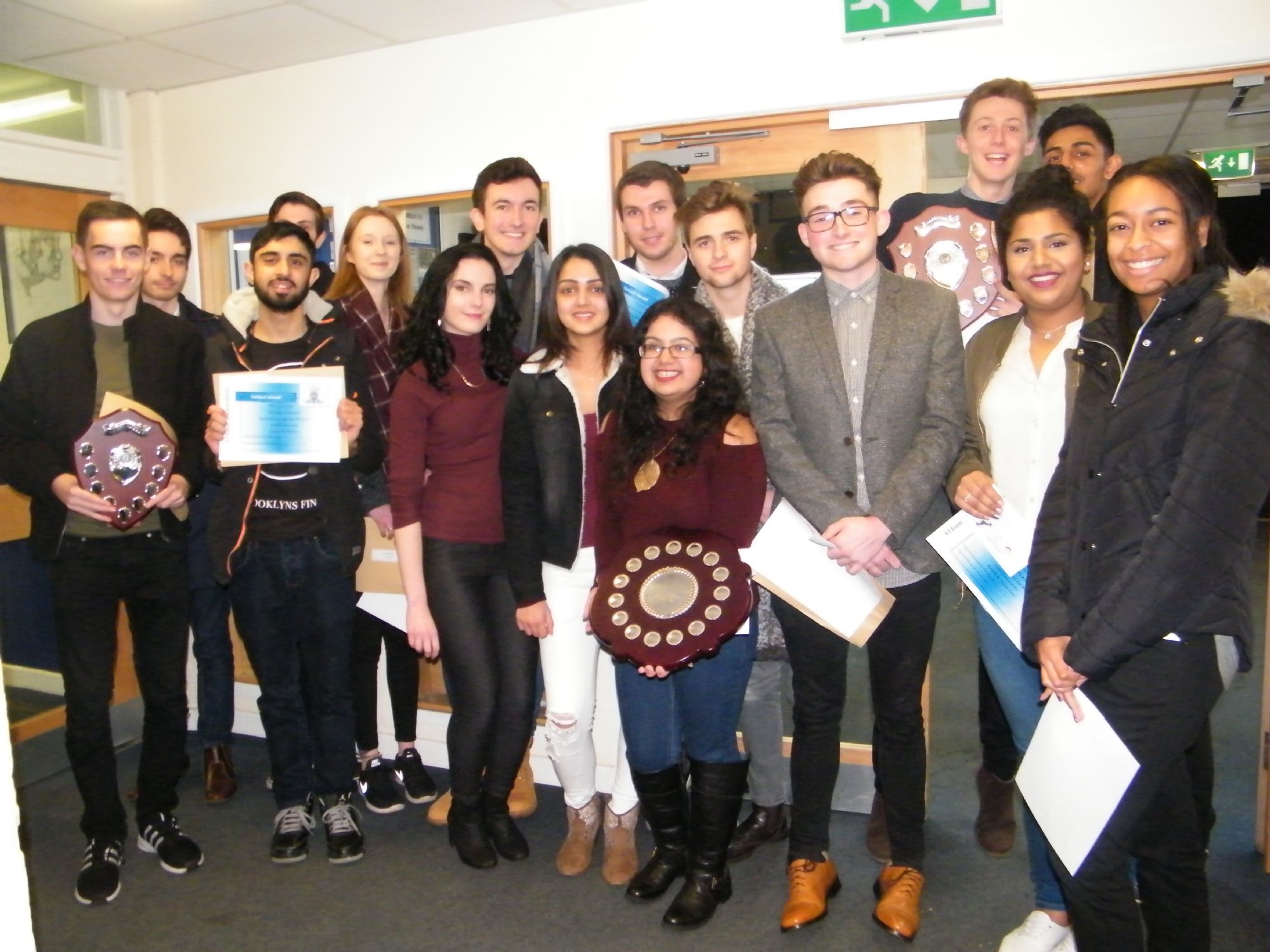 Click on this link to learn about safer winter driving - if you're new to driving then a bad, or just frosty winter will affect your driving abilities. Do you know what to do if you skid? Really? When its actually happening the immediate reaction is to brake! Check this out, learn and remember.
For a virtual experience of driving in all conditions
*****************************************************
Last night, Tuesday 15th November, 30 VI Form students went to the England v Spain match at Wembley. Although sadly England 'only' drew, (having looked like the match was sewn up 2-0, but then conceding 2 goals in the dying moments of the match) a good time was had by all. Even though it was a late night everybody is back in today, a bit bleary but here!!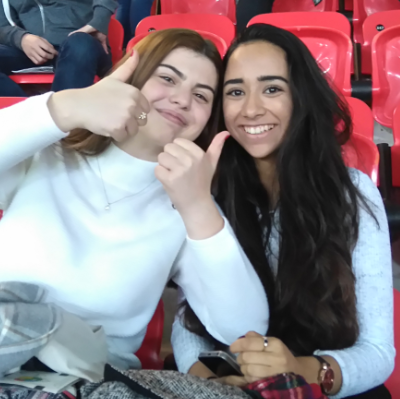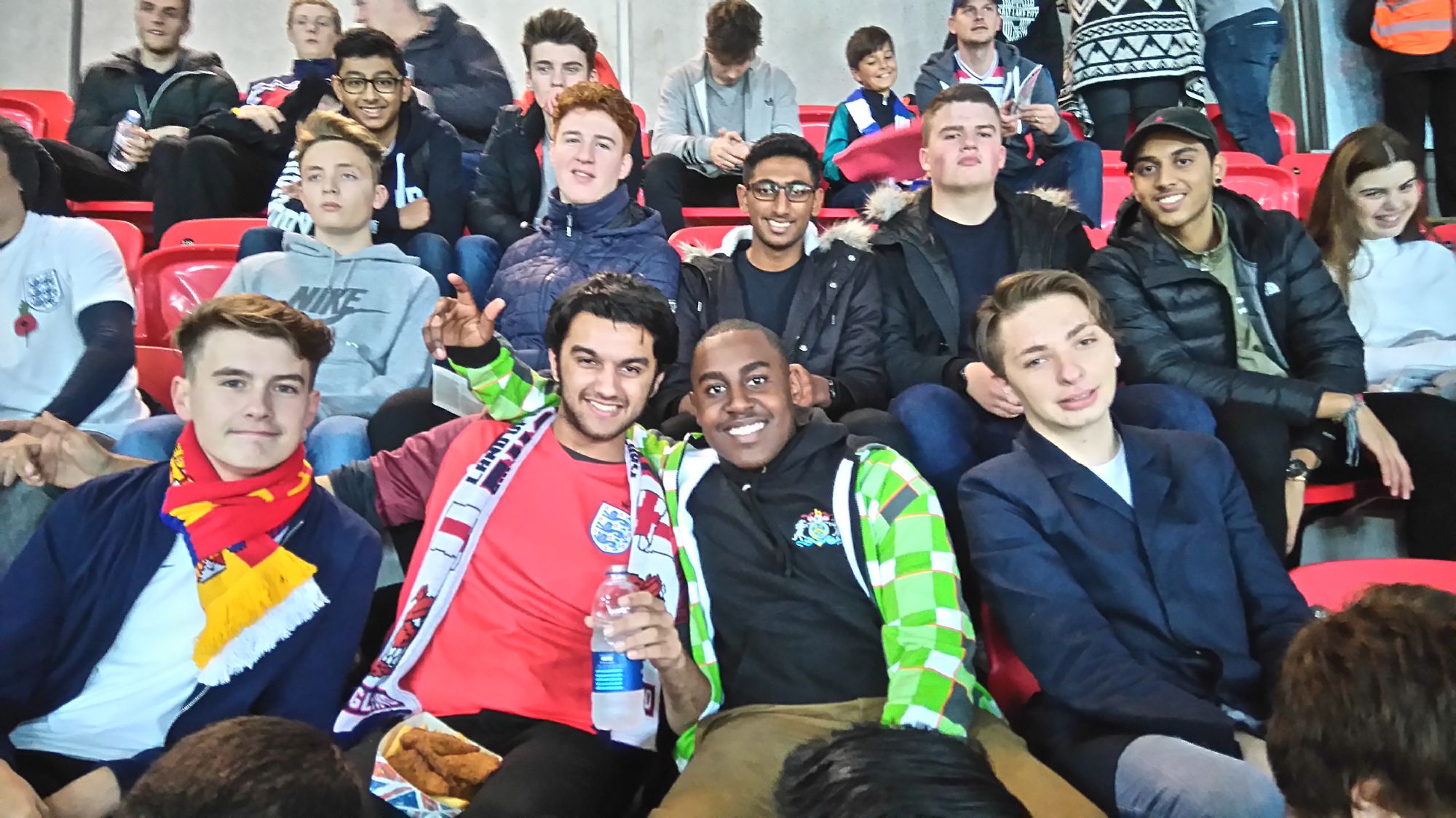 *******************************************************
New House Captains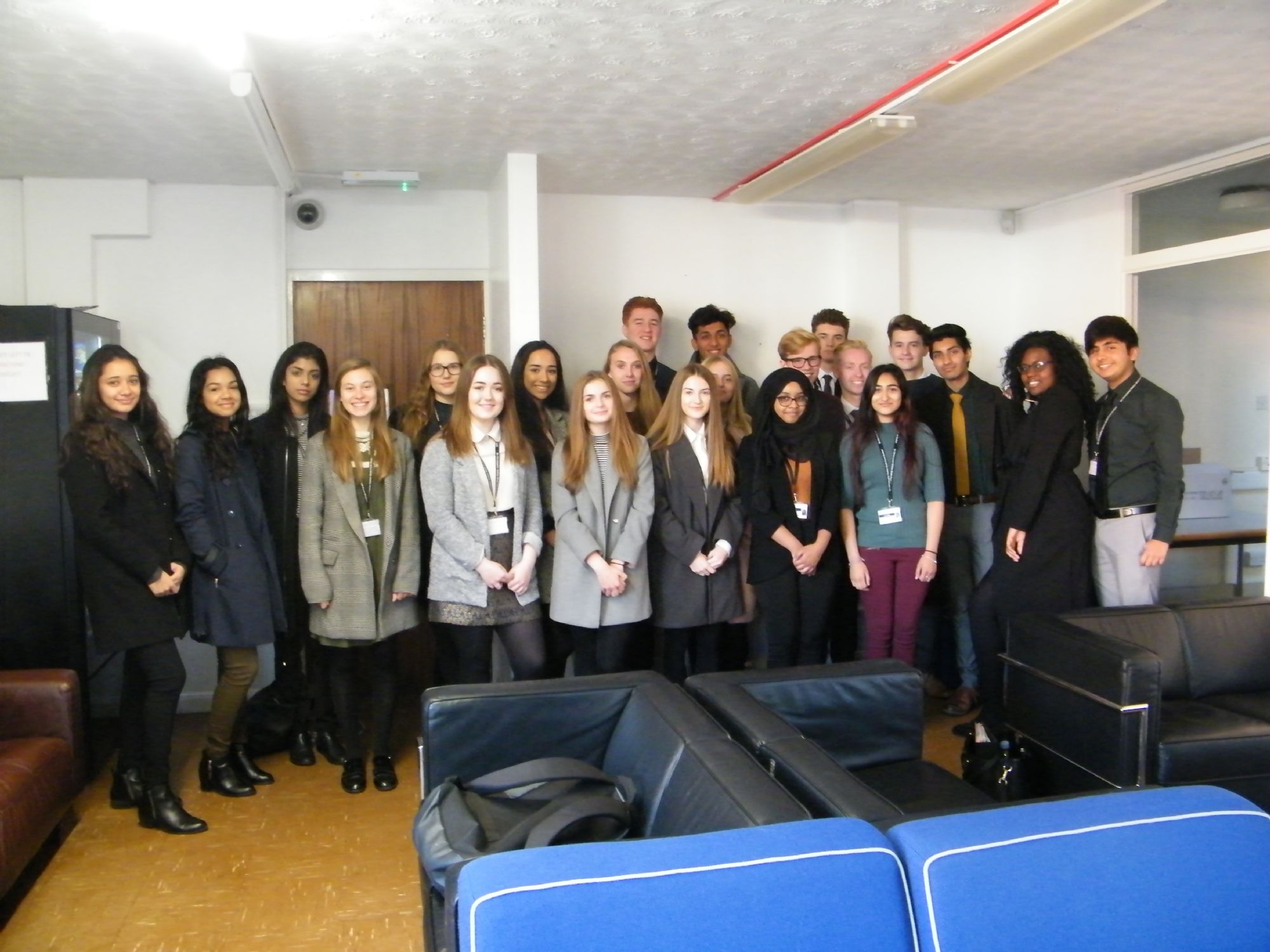 New Senior Students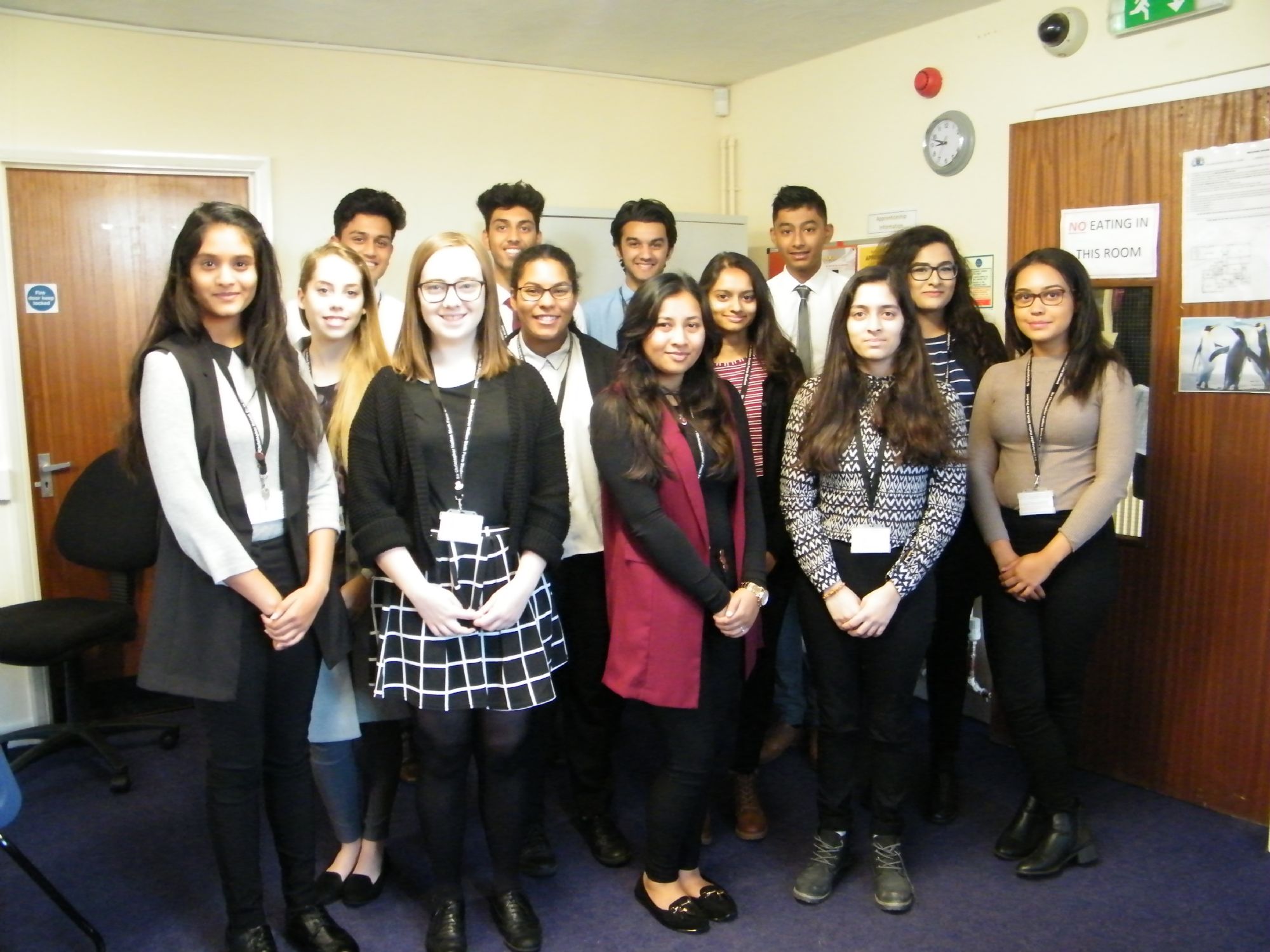 *****************************************************