VI Form Admissions
VI Form Prospectus and Further Information
VI Form Admission Forms
Please click on the appropriate link below:
VI Form Tour
Take a tour with our VI Form Team and find out why we are the preferred choice for your child's post 16 education. Tours will be held from Monday 8th November - Friday 10th December (excluding Wednesdays). Click on the links below to book:
VI Form Testimonials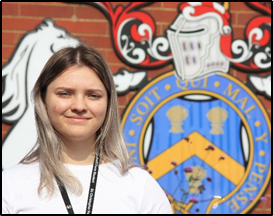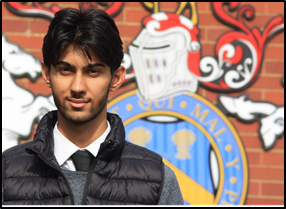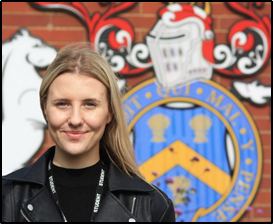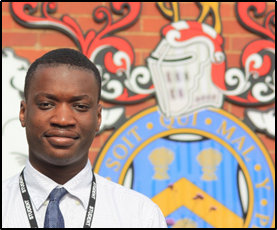 Patrycja Golab - Head Student
When I first joined Hatton, I was a relatively shy and quiet girl, who liked to keep to herself. Attending Hatton allowed me to develop the confidence to express who I truly am as an individual – whether that is through becoming a Holocaust Educational Trust Ambassador, having the opportunity to be an Academy Captain, or even simply by actively engaging in class discussions.
Now, as one of the Head Students, I can look back on my journey at Hatton and say that, thanks to the caring community that exists at our academy and the support that I have received over the years, I can confidently say that the years that I have spent here have shaped me into the ambitious and hard-working individual that I am now. What I love about VI Form is the independence that we are given – our free periods during the day are super useful when it comes to revising or doing our homework; it provides us with the ability to finish our work in school to allow us to have some downtime at home.
Before Year 11, I had never considered applying to Oxbridge, but the consistent encouragement from my teachers has led me to apply to Cambridge to study Psychology. I don't think that I would have got to this point without the belief that the Hatton staff have always shown in me.
As well as the academic aspects of our VI Form, I adore the little community that we have created! For example, the ability to start our own societies has not only allowed us to express ourselves, but has also provided us with the opportunity to grow closer together as year groups. Attending Hatton VI Form is a truly unique experience, where everyone finds their own special place!
Niyam Patel - Head Student
From joining Hatton in year 7, and my school bag being bigger than me to being in my last year of VI Form hoping to go to university, a lot has changed for the better in the last 7 years of my life. My journey at Hatton has been filled with opportunities for me to grow in many ways. The countless clubs and societies I've joined, and all the trips and schemes such as the Brilliant Club and careers day have all given me skills that I'll hold onto for life.
Joining the VI Form has been a great experience for me, all the senior leadership team are extremely committed to providing the best support to all of us in year 12 and 13 and the space, resources and time they have for us all seem infinite. The private study sessions during the school day encourage us to develop our independent learning skills, and other schemes such EPQ and Oxbridge sessions are in place to help us with applying to university.
I cannot recommend Hatton VI Form highly enough. The leadership team work tirelessly to support students in every facet of our daily lives and the opportunities available to us to shape our future are countless. As VI Former we receive weekly Life Skills lessons and these sessions have been essential in helping us all to understand the options available to us in the future and we are all given the tools to navigate those opportunities and to make good decisions.
Hatton VI Form is a vibrant, friendly and purposeful environment and we are fortunate to be taught by incredibly knowledgeable and dedicated teachers who care deeply about their students.
Jessica Harcup - Senior Student
As soon as I started thinking about post-16 pathways, I knew that Sir Christopher Hatton was going to be my first option. The level of support from the teaching staff at the Academy helped me progress in subjects I was not so confident in and the style of teaching best fits my style of learning. The same principle follows in VI Form. With this, I am encouraged to continue to aim for excellence and progress in my subjects.
I especially enjoy VI Form at Hatton because of the nature of A-Levels. Picking my own subjects allowed me to tailor my education to my future aspirations, which the VI Form team support and help with.
However, Hatton VI Form isn't just about learning… there are a wide range of extra-curriculum activities to get involved in. One of my favourite parts about the VI Form is the number of societies we have, you can even make your own. In conjunction with the societies, we also hold events such as our 'Big T' which consisted of snacks and games at the end of the school day. There is definitely a sense of community at the VI Form as a result of this. A community that is welcoming to all students from all backgrounds.
Raymond Matata - Senior Student
When I first moved to Wellingborough before year 7, I admit I was unsure what to expect; I was in a new area and entering secondary school for the first time. I was nervous and shy like many people when faced with an unfamiliar situation. However, once I started, the nerves gradually went away and the school began to help shape me into the kind of student that I want to be when I leave this Academy. Over the last few years at Hatton my confidence has increased greatly as I am now able to do things that, at the start of my time here, I would never have been confident enough to do; like being an Academy Captain, being part of the Senior Student Team, and making speeches in assemblies and at open evenings.
I'm glad that I chose to stay for VIForm, as the help that you can get for the A-level/BTEC subjects that you choose will definitely have a positive impact in your progress throughout the course. In VI Form, you have a lot more freedom, which I enjoy, as it allows me to work in the way that best suits me and, also, the VI Form team would ensure that you have a warm welcome here if you choose us.